Welcome to Mario Kart Leaderboards!
Welcome to MKLeaderboards, a site that lists leaderboards for Mario Kart 8 Deluxe Time Trials for various categories. Here, you can view the top Time Trial rankings for several categories. Want your own records listed on the site? Compete with players from around the world and submit your times to the leaderboards! Also check out our Discord Server and join the discussion!

Mario Kart 8 Deluxe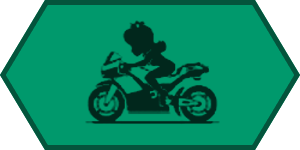 Inward Bike Top 5
150cc

Join the conversation in our Discord Server!
---